There's a long list of Bollywood movies 'inspired' by Hollywood flicks. But the B-Town sometimes takes the 'inspiration' too far, ending up making the same movie with a localized cast and a bunch of item songs. Thugs of Hindostan seems to be the latest addition to the list. The recently released trailer looks incredibly similar to the Hollywood flick.
1. It's in the name
Before we even get started on the trailer, "Thugs of Hindostan" actually sounds like 'inspiring' use of synonyms.
Thugs… meet Pirates
Hindostan… meet… the Caribbean
Thugs of Hindostan… meet… Pirates of the Caribbean
2. Amitabh Bachchan's Khuda Baksh is Hector Barbossa
Hector Barbossa is one of the leading characters in Pirates. Amitabh Bachchan's character, Khuda Baksh, appears to be quite similar.
Computer jee, replace the monkey with an eagle, and hat with a turban. Desi enough? Good!
3. Aamir Khan as 'Ghareebon ka Jack Sparrow'
Wait… we've heard this before. Wasn't Ali Zafar once called 'Ghareebon ka Jack Sparrow'?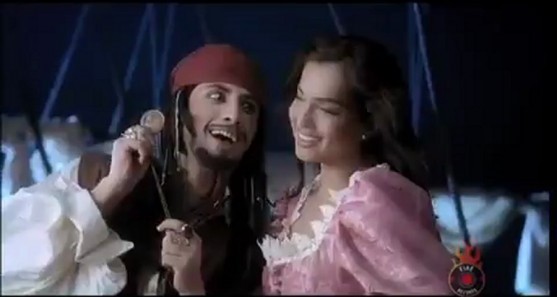 Move over Ali, Mr. Perfectionist is here:
4. Firangi Baddies
In Thugs of Hindostan, the thugs – our desi Hector Barbossa and his men – are seen plundering the British East India Company. Much like the Pirates, who are up against The British Royal Navy in Pirates of the Caribbean.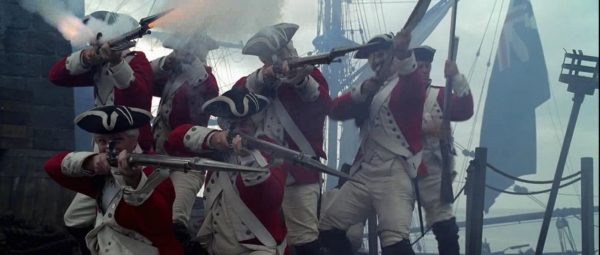 5. Action Sequences
Spot the difference: