The PTI-led government presented their 3rd budget today. And they imposed heavy tax on internet. Almost! The budget proposal had a "revenue measure" to impose a tax on per GB of internet consumed by user. The proposed per GB tax was Rs. 5. Which is very significant. So, for example, if you consume 100GB internet in a month, you will pay Rs. 500 in taxes only. And this is in addition to other heavy taxes, including Sales Tax and Withholding tax.
Not just the internet, the geniuses at Finance Ministry came up with an idea to impose a tax of Re. 1 per call, for every call exceeding 3 minutes. Tax of 10 paisa per SMS was also in the proposal. Who uses SMS these days any way? Except retailers, and Sana easy load wali of course.
Proposal to Tax Internet: Impose Rs. 5 per GB Tax
Here is what the budget proposal reads: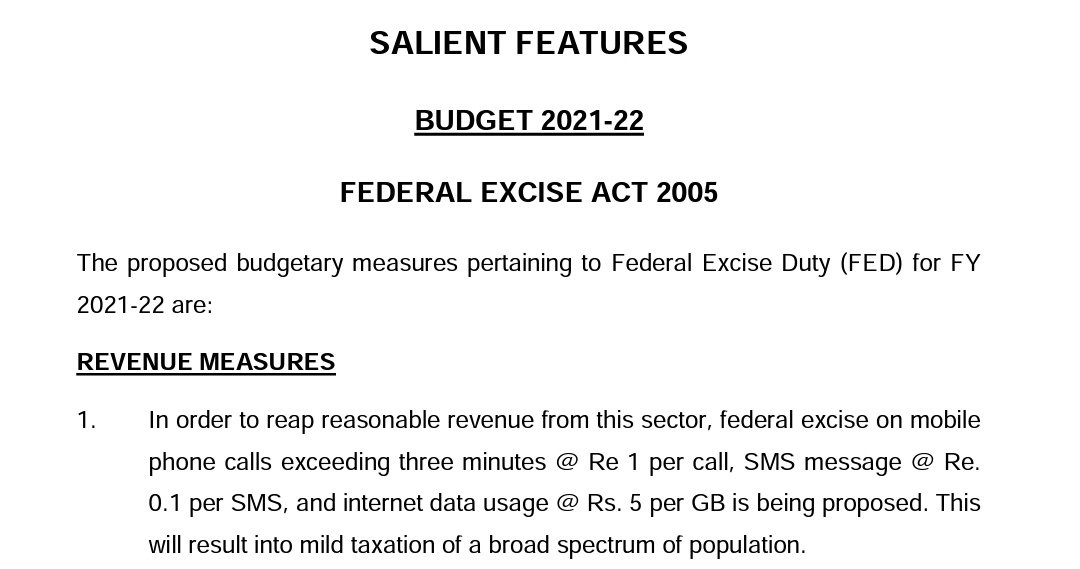 Text: In order to reap reasonable revenue from this sector, federal excise on mobile phone calls exceeding three minutes @ Re 1 per call, SMS message @ Re. 0.1 per SMS, and internet data usage @ Rs. 5 per GB is being proposed. This will result into mild taxation of broad spectrum of population.
Boomers just don't get it
This proposal has boomer written all over it. The old grumpy uncles who see millennials and Gen-Z folk having access to this thing called internet. The same folks who block YouTube, TikTok, social media and even gaming apps like PUBG. They can't help but take the internet away somehow.
Internet ne bachon ko kharab kar diya hai. aajkal bachay sara din mobile pe lagay rehtay hain etc. had a role to play here.
The geniuses probably figured out that they couldn't tax YouTube, Netflix, TikTok and other similar services. So let's just tax the usage. Doesn't matter if it's the consumers who will have to pay these taxes.
Backlash on Internet Tax proposal forced Govt to backtrack
Not surprisingly, the proposal wasn't received well. Several Twitter users pointed it out and termed it counterproductive as it will contract the consumption. This also goes against government's focus on digitization. If internet consumption is taxed, that will impact all internet users. The proposed tax would not just affect individual users, it will also impact SMBs that provide offshore services to overseas clients.
Following the backlash, the Government had to backtrack. Hammad Azhar tweeted saying that the said FED levy was just a proposal which the Prime Minister and the cabinet did not approve.
This is a relief! But the fact that such absurd proposal made it to the Finance Bill that was presented in National Assembly is worrying.
Govt. should encourage digitization, not find cheap ways to tax it.