It's become a thing. Every time Pakistan play a match in ICC Cricket World Cup 2019, the Twitterati explodes with memes and funny reactions. This adds to the joy if Pakistan win, and consoles the fans to some degree if the team loses the match. That's exactly what the reactions to Pak vs Ind match did, where Pakistani fans won over the internet with funny memes and comments.
The team performed well today. Pakistan captain Sarfaraz Ahmed, who was butt of all jokes after the loss to India took a stunner today while keeping.
"What a catch! WHAT A CATCH! 🙌
"The skipper knows how important that is!"#SarfarazAhmed takes a superb diving catch and Pakistan's #CWC19 campaign is well and truly alive! #WeHaveWeWill pic.twitter.com/BzjxSVNp8w

— ICC (@ICC) June 26, 2019
NZ vs Pak Memes & Reactions
Sarfaraz Celebration Meme.. this is funniest of them all…
I can't stop watching this 😂 #PAKvNZ #NZvPAK #ICCWC2019 #PakistanZindabad #BabarAzam pic.twitter.com/G0de2iqZUN

— Taنveer Asm (@TaNveer_Asm) June 26, 2019
Spoke too soon, wait a minute
Sarfaraz was a kathak dancer in previous incarnation.#PAKvNZ #CWC19 pic.twitter.com/iFDA9Izis2

— br(ok)en adele (@InsecureTrumpet) June 26, 2019
The Pakistan captain took a stunner today while keeping. So the comparisons had to be drawn with his, now famous, yawn:
KHATA HAY TO LAGATA BHI TO HAY pic.twitter.com/yBFDvS7NCB

— Ali 🤙🏼 (@hallowedchaos) June 26, 2019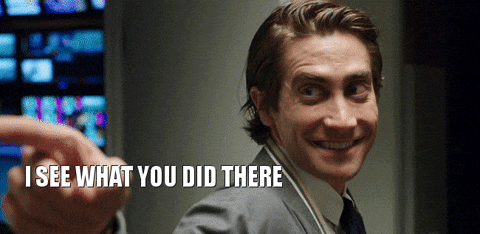 Pakistani fans filled the stadium in great numbers. A group of fans decided to wear t-shirts featuring Sarim Akhtar – the popular meme guy…
A group of Pakistan fans have come to today's game wearing @msarimakhtar (A.K.A the 'Meme Guy') T-shirts 😂 #CWC19 | #NZvPAK pic.twitter.com/WNpUelPh3l

— Cricket World Cup (@cricketworldcup) June 26, 2019
New Zealand are among the tournament favorites
Kane Williamson to Sarfraz right now: pic.twitter.com/SEwfcnmfb5

— Riasat Ki Maut⚰️ (@mahobili) June 26, 2019
And were unbeaten so far
We defeat undefeateds🤪#PakistanZindabad #WeHaveWeWill #SarfarazAhmed pic.twitter.com/0kMHh3s2R3

— HAROON (@HaroonGFX) June 26, 2019
But they were in for a surprise
Yea we are full of surprises! @iShaheenAfridi @babarazam258 @SarfarazA_54 you guys won the hearts!!!! #PakVsNZL #ICCCricketWorldCup pic.twitter.com/xMjMbzK3ec

— Maheen. (@letsbefriends87) June 26, 2019
They looked unprepared for the contest
The Sarfaraz The Sarfaraz
NZ expected NZ got pic.twitter.com/dd8bGLvO8v

— Laraib (@ThandiLaash) June 26, 2019
What's a Pakistan match without a few heart-in-the-mouth moments?
It was a below par total by New Zealand. But no total is too small when Pakistan are chasing
Do a simple run chase without giving people heart attacks.
Pak team: #NZvPAK#PAKvNZ pic.twitter.com/refzQ4bcqC

— Abdullah Saeed (@habdullahsaeed) June 26, 2019
Wasim Bhai made a special appearance too
And the result is……#PAKvNZ#HarisSohail pic.twitter.com/WGaUdT7a0v

— Muhammad Junaid Khan (@MJK_Chouhan) June 27, 2019
And made his presence felt
World cup going smoothly and top 4 teams easily going through.
Pakistan cricket team suddenly out of nowhere in the middle of tournament: #NZvPAK #HarisSohail #CWC19 pic.twitter.com/kqgoDTvsFN

— ♛AHmEd (@_ahmmmeddd) June 26, 2019