Irrfan Khan was an actor par excellence. With his tremendous skill, focus and intensity, he made every role come alive. The beauty of it was that he made it all look so effortless. He was so natural, and crafty. One of very few actors who could do commercial as well as art cinema.
His superb acting made his every movie a worthy watch. Here we're picking a list of some of the recent Irrfan Khan movies that you should watch.
1. The Lunchbox (2013)
Cast: Irrfan Khan, Nimrat Kaur, Nawazuddin Siddiqui
The movie is about an unlikely bond between a housewife and an aged office worker. The bond is built on letters exchanged through mistaken lunchboxes. The movie has a very impressive story and an even impressive star cast in Nimrat Kaur and Nawazuddin Siddiqui alongside Irrfan Khan.
2. Piku (2015)
Cast: Irrfan Khan, Deepika Padukone, Amitabh Bachchan
Another movie with an impressive star cast. This one will make you laugh. The movie is built around constipation of an old man and the man's relationship with his daughter. The kind of focus that constipation gets in the movie may sound weird. But it's a comedy. And the effortless acting would keep you hooked.
3. Blackmail (2018)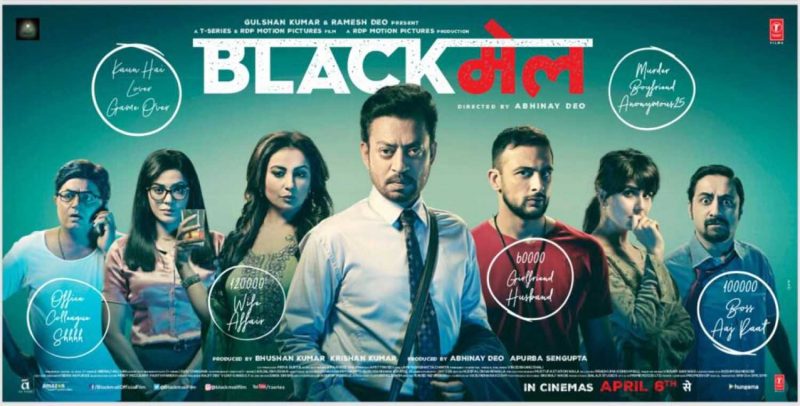 Cast: Irrfan Khan, Kirti Kulhari, Urmila Matondkar
This one's a comedy too. The movie is about a man who finds out his wife cheating on him. He then blackmails his own wife and her boyfriend to extort money out of them. The movie is pretty hilarious and a must watch.
4. Karwaan (2018)
Cast: Irrfan Khan, Dulquer Salmaan, Mithila Palkar
Karwaan is a movie about life, and traveling. And tells apart the differences between millennials and older folks. Two friends and a teenage go on a journey together. The movie is a must watch for Irrfan's well timed and witty one liners.
5. Angrezi Medium
Although Hindi Medium was a much better movie in all aspects. Angrezi Medium is Irrfan's last movie. Watch it for amazing performances and a good storyline.
Watch Angrezi Medium for its last scene. Irrfan Khan signs off as if he's aware that this is the last his fans would see of him in a movie.
Gone too soon.